by Ryan Burge, Christianity Today, 1/22/29.
…. In the last 14 years, the share of born-again Americans has risen to 41 percent, and much higher (54%) among people of color. Since 2010, at least half of people of color say that they have had a "turning point in their life" when they committed themselves to Christ.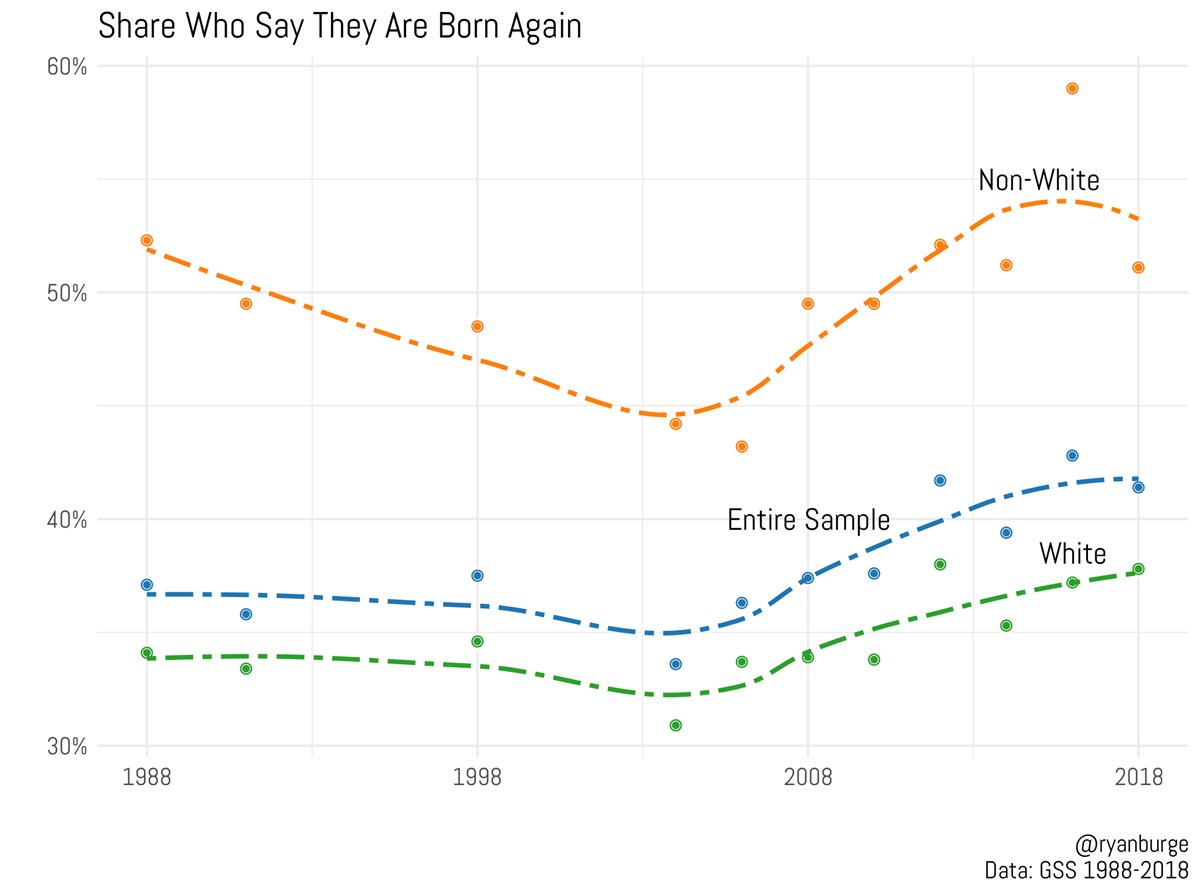 Some might assume the continued rise of born-again Christians reflects the steady portion of evangelical Protestants in America, while mainline Protestants, who are less likely to call themselves born again, have undergone more rapid decline. But actually, across all Christian traditions—even mainline denominations and Catholics—born-again identity is trending up.