by Jason Bruner, Arizona State Univeraity, The Conversation, 11/7/18.
…One of the most notable examples of the use of missionary networks in bridging the imagined distance between a Western Christian public and distant people comes from the Congo Free State, which was established in 1885 and ruled solely by King Leopold of Belgium. 
Leopold's rule was characterized by widespread atrocities. Some estimates of the death toll of Leopold's policies exceed 10 million people. Leopold used his reign to extract natural resources from the region. Following a boom in rubber prices, his agents were quick to use violence against the local population to make them harvest and process rubber.
In 1904, Alice Harris, a Protestant missionary with the Congo Balolo Mission, which was organized and supported by British Baptists, took what would become an iconic image of the horrors. Her image has a Congolese father sitting in a kind of stupor, gazing at his daughter's severed hand and foot, which lie in front of him on the missionary's porch.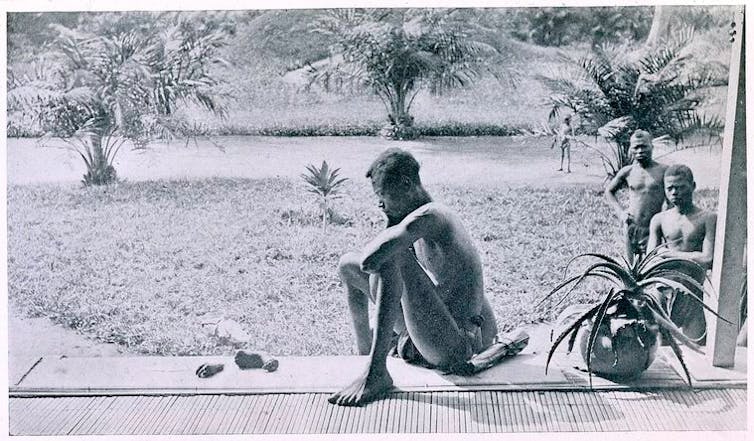 Harris's image was reproduced in a host of pamphlets, books and newspapers in both Britain and the United States. Along with other images and reports, it helped foment an international reaction against Leopold's brutal reign…
Missionaries believed that God worked with them through religious conversions, moral reform and material and economic progress, to spread the truth of Christianity. The role of missionary media became foundational in providing information and images of suffering in the world.
This role often pushed them into ever more remote territories. The information that they sent enabled many Christians in the West to more easily imagine the world as a globally connected community.
Read more at … https://theconversation.com/how-christian-missionary-media-shaped-the-world-104888