by Aaron Earls, LifeWay, Christianity Today, 3/6/19.
…Church conversions
The lack of growth in worship attendance in most churches is matched by a lack of new commitments to Christ last year.
Fifty-four percent of pastors say fewer than 10 people indicated a new commitment to Jesus Christ as Savior in 2018, including 8 percent who had none.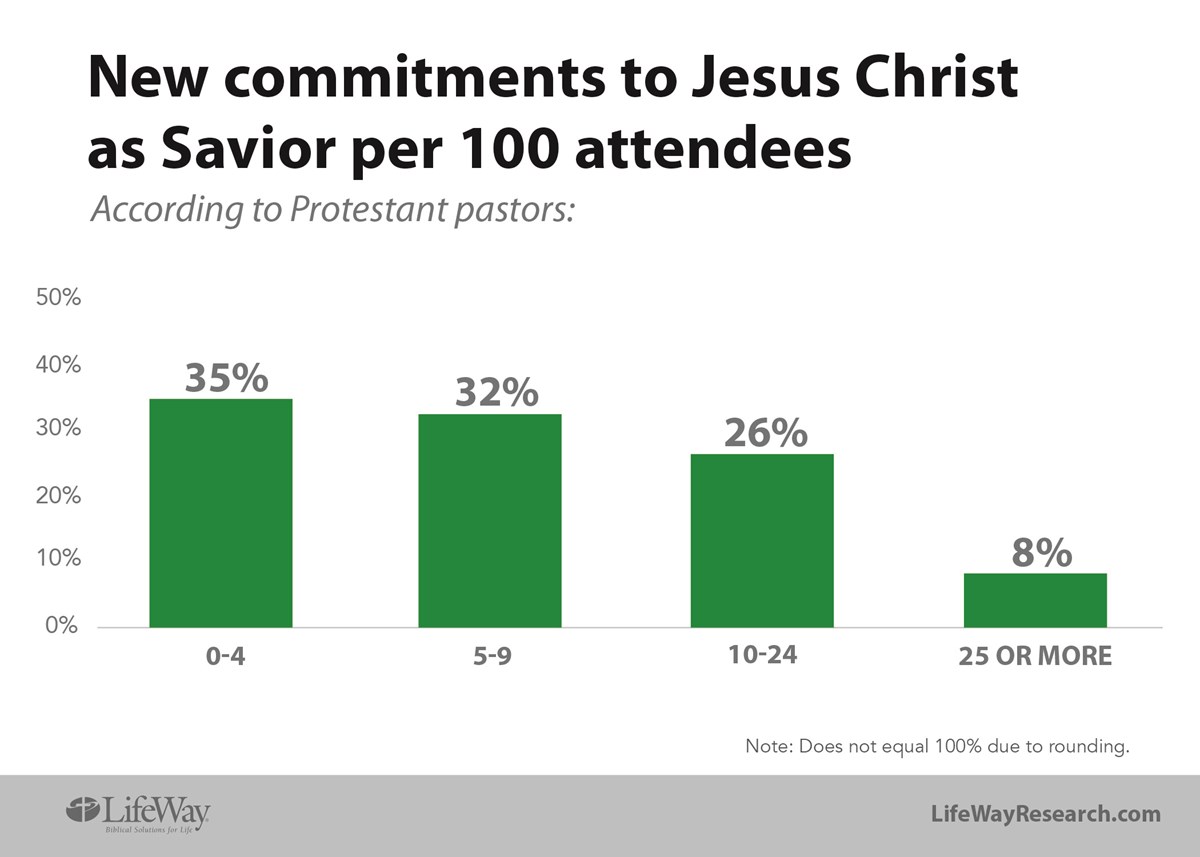 In some ways, however, those numbers mask deeper evangelistic issues. When evaluating churches based on the number of conversions per 100 attendees, 67 percent had fewer than 10 per 100 people attending their church. Around a third (35%) had fewer than five new commitments for every 100 people attending their worship services.
Forty-six percent of smaller churches (fewer than 50 in worship services) say they had 10 conversions or more for every 100 in attendance, while only 18 percent of churches 250 and above meet that benchmark.
While there are no major differences between evangelical and mainline churches in terms of new converts, denominational differences do exist.
A majority of Pentecostal pastors (57%) say they saw 10 or more new commitments to Christ in their church last year per 100 attendees. The next closest denominations are Lutherans (39%), Holiness (38%), and Baptists (35%).
A quarter of Methodist (25%) and Presbyterian or Reformed pastors (23%) say they had 10 or more new commitments to Jesus in 2018 per 100 attendees. Half of Methodist pastors (50%) had fewer than five new commitments last year.
Read more at … https://www.christianitytoday.com/news/2019/march/lifeway-research-church-growth-attendance-size.html