by Todd Leopold, CNN, 4/1/18.
Pasta grows on trees
On April 1, 1957, the BBC TV show "Panorama" ran a segment about the Swiss spaghetti harvest enjoying a "bumper year" thanks to mild weather and the elimination of the spaghetti weevil. Many credulous Britons were taken in, and why not? The story was on television — then a relatively new invention — and Auntie Beeb would never lie, would it?
Big Ben goes digital
(Getty)
The Taco Liberty Bell
On April 1, 1996 a full page ad appeared in six major American newspapers (
The Philadelphia Inquirer
,
New York Times
,
Washington Post
,
Chicago Tribune
,
Dallas Morning News
, and
USA Today
) announcing that the fast food chain Taco Bell had purchased the Liberty Bell. The full text of the ad read:
Taco Bell Buys The Liberty Bell
In an effort to help the national debt, Taco Bell is pleased to announce that we have agreed to purchase the Liberty Bell, one of our country's most historic treasures. It will now be called the "Taco Liberty Bell" and will still be accessible to the American public for viewing. While some may find this controversial, we hope our move will prompt other corporations to take similar action to do their part to reduce the country's debt.
In a separate press release, Taco Bell explained that the Liberty Bell would divide its time between Philadelphia and the Taco Bell headquarters in Irvine. It compared the purchase to the adoption of highways by corporations. Taco Bell argued that it was simply "going one step further by purchasing one of the country's greatest historic treasures." The company boasted, "Taco Bell's heritage and imagery have revolved around the symbolism of the bell. Now we've got the crown jewel of bells."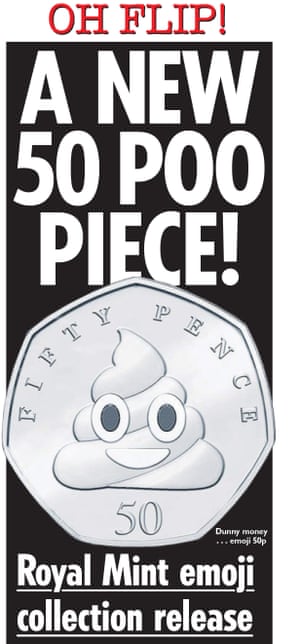 The Sun, meanwhile, claimed there would be a Royal Mint collection of coin designs based on emojis, including a poo emoji 50p, while the Daily Star reckons we'll now be able to get beer on the NHS. Apparently "Guinness is good for you" after all.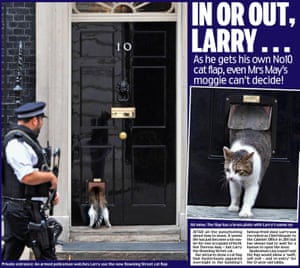 The Daily Mail had news that Larry the Downing Street cat was getting its own catflap in the famous door to No 10.
Google
Pick of the tech jokes this year is Google Tulip. With an extremely detailed technical spec and glossy promotional video, this development allows you to talk to your tulips, and discover just what it is they are thinking about. Spoiler alert: sunshine, soil and water.
And Cambridgeshire police are introducing the drug sniffer bunny.
Read more at … https://www.theguardian.com/theguardian/2019/apr/01/april-fools-day-2019-the-best-jokes-and-pranks-in-one-place

Okay, there are going to be people out there who want this to be real. With elaborate dog birthday parties (including requested gifts) already being a thing, there are bound to be disappointed dog event planners who were hoping that Wayfair's dog wedding registry launch was legit. Dubbed "Groom'd," the placeholder site suggests that dog couples will love putting together a list of items they want for their new joint lives—including décor—because, of course.
From the press release: "We're delighted to introduce the next generation wedding registry with a platform created just for dogs looking to take their puppy love to the next level."
Forget candles—scented wallpaper is the new fragrance trend we wish we could have at home. A "beta tester" used to rub citrus on her walls, but Spoonflower's Orange Blossom saves her from the "pulpy mess." We wouldn't be mad at lining our walls with the Aloe Eucalyptus and Summer Rose scents, either.
Read more at … https://www.apartmenttherapy.com/april-fools-pranks-2019-268192