Commentary by Dr. Whitesel: In my consulting on church change and church revitalization, I sometimes encounter a judicatory leader or a parent church that will want to change another church's theology. But, research indicates that you must be very careful in doing so.
I have observed that churches many times grow around a specific theological viewpoint. Sometimes that theological view is in error, unorthodox, schismatic or heretical. In those circumstances it must be changed.
But in my experience I have also seen churches that, while they may have primarily orthodox beliefs, have a unique view on (what John Wesley would call) nonessential theological points. These might include issues such as charismatic gifts, healing, modes of baptism, etc.
In such latter circumstances, the research cited below indicates that we should move cautiously when changing a theological perspective if it is not an essential orthodox belief … or church exit might occur.
Churchgoers Stick Around for Theology, Not Music or Preachers
Don't mess with a church's beliefs or there may be an exodus, according to a new study from Nashville-based LifeWay Research.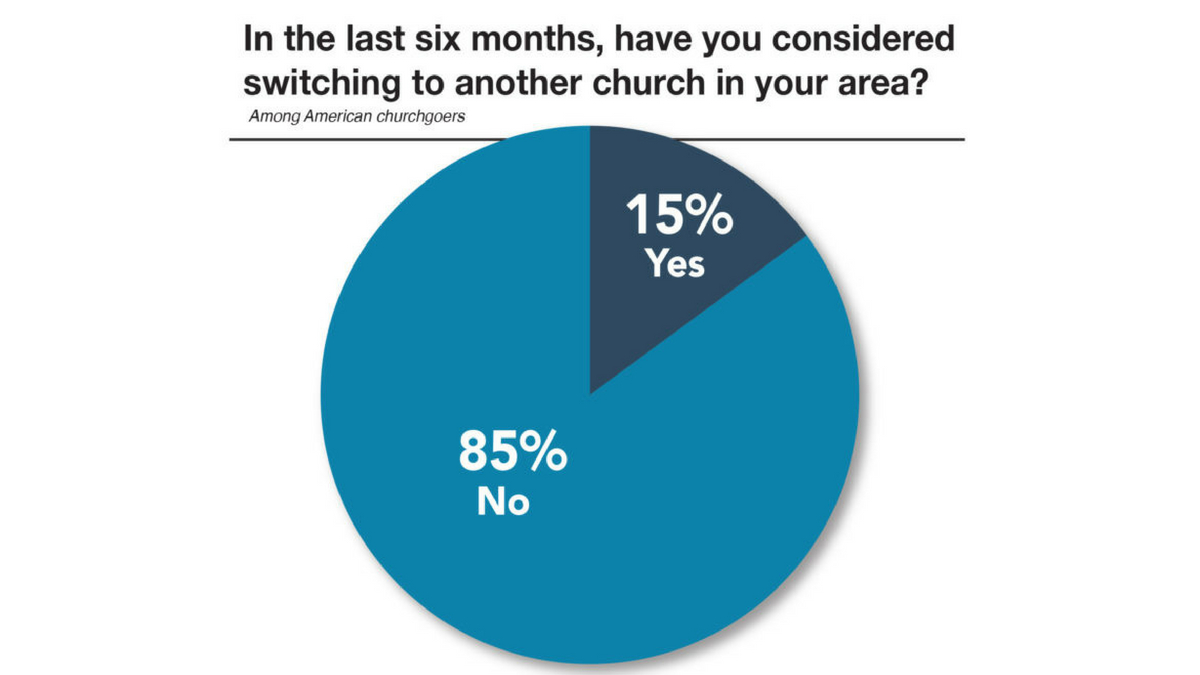 Image: via LifeWay Research
… Most churchgoers will put up with a change in music style or a different preacher.
But don't mess with a church's beliefs or there may be an exodus, according to a new study from Nashville-based LifeWay Research.
The study of Protestant churchgoers found most are committed to staying at their church over the long haul. But more than half say they would strongly consider leaving if the church's beliefs changed.
Pastors often worry about changing church music and setting off a "worship war," said Scott McConnell, executive director of LifeWay Research. But few say they would leave over music.
Churchgoers are much more concerned about their church's beliefs.
"Mess with the music and people may grumble," he said. "Mess with theology and they're out the door."
Churchgoers stay put
LifeWay Research surveyed 1,010 Protestant churchgoers—those who attend services at least once a month—to see how strongly they are tied to their local congregations.
Researchers found most churchgoers stay put.
Thirty-five percent have been at their church between 10 and 24 years. Twenty-seven percent have been there for 25 years or more. Twenty-one percent have been there less than five years, while 17 percent have been at the same church for between five and nine years.
Lutherans (52 percent), Methodists (40 percent) and Baptists (31 percent) are most likely to have been at their church for 25 years or more. Fewer nondenominational (11 percent) or Assemblies of God/Pentecostal churchgoers (13 percent) have such long tenure.
"Most church members have been at their church longer than their pastor," said McConnell.
Read more at … https://www.christianitytoday.com/edstetzer/2018/july/churchgoers-stick-around-for-theology-not-music-or-preacher